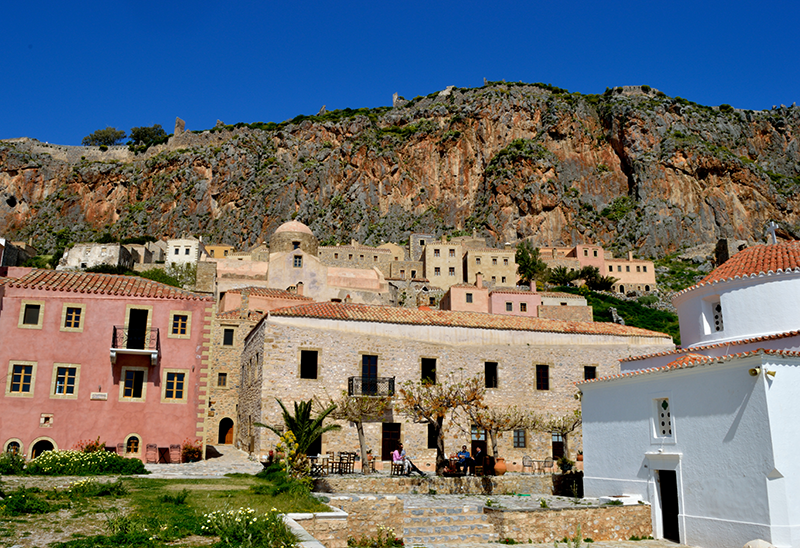 The islet of Monemvasia was originally a cape and it was cut off from the mainland after a devastating earthquake in 375 AD. Gradually it developed into a strong fortress and became a strategic base of the commercial and military fleet of the Byzantine Empire from which they could control the Eastern Mediterranean sea. Many peoples, including the Venetians and the Turks, tried and succeeded in conquering it and of course influenced its architectural character.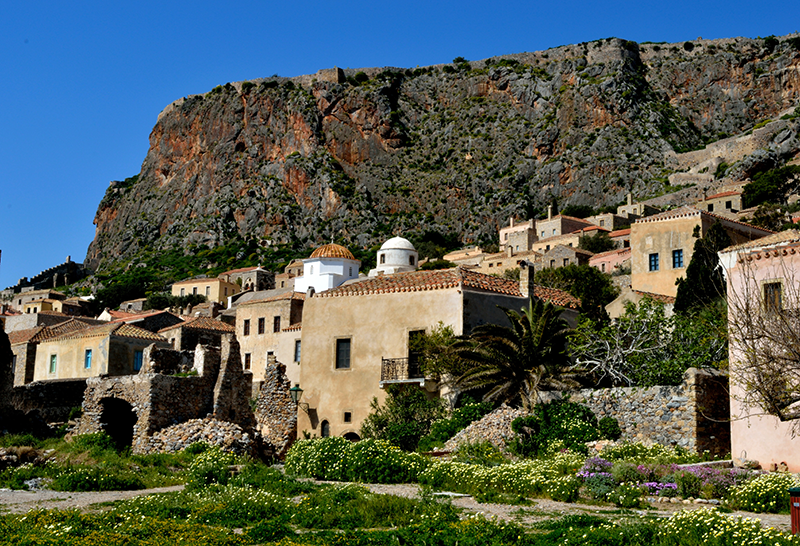 Today, it is a lively, picturesque medieval castle-town, preserving the narrow paved paths and the vaulted arched buildings with many traditional shops and tavernas. Our tour will continue to the Liotrivi, the traditional olive oil-mill that originally belonged to the family of the famous Greek poet Yiannis Ritsos.
Today, all the traditional equipment of the 1920s' oil-mill are kept in the original buildings and of course are visitable. After the tour we will see how traditional bread is prepared, which we will taste later, as well as local products and olive oil.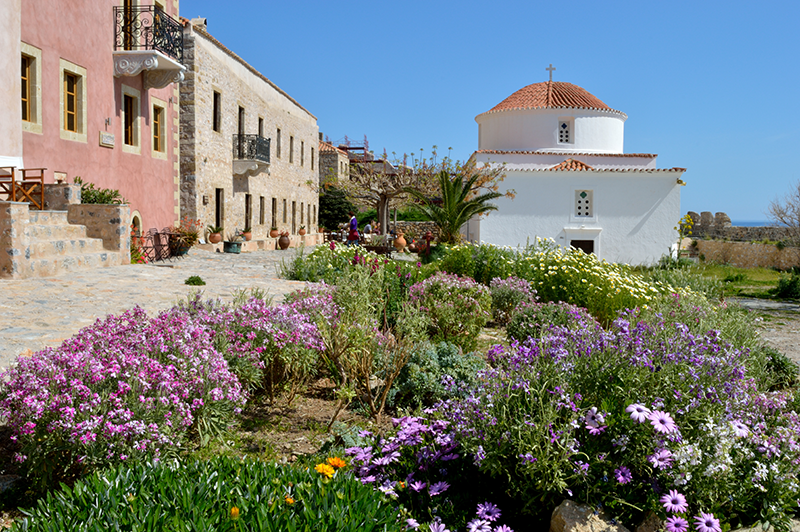 The price includes all entry tickets to the archaeological sites, the Liotrivi and certified tourist guide. Lunch is not included.
Important notice: Monemvasia is not suitable for people with mobility problems and comfortable footwear is necessary.